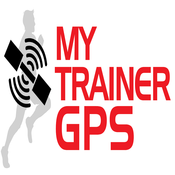 My Trainer GPS is a free Smartphone app, which connects exercisers/ consumers in just a few taps to a nearby and available health and fitness professional that matches their specific needs and will help them achieve their fitness related goals.
"People want to look and feel good. This is timeless and will never change in the foreseeable future. We are pleased to offer an opportunity for individuals to improve their own health and well-being through the counsel and guidance of the best fitness and wellness professionals available," said Kurt Hailstock, founder and CEO of My Trainer GPS.
Kurt Hailstock has been in the industry for over 15 years and has seen the need for fitness and wellness professionals and the tremendous growth as an industry. Seeing the frustrations from individuals trying to find help getting into shape, eating right, and/ or receiving life coaching and also seeing the frustration of trainers and wellness professionals in finding new clients, he created My Trainer GPS.
Get full story at : https://www.prweb.com/releases/2015/04/prweb12645069.htm